Twitter for business
Using Twitter for business

1. Make your Tweets 140 characters of enticing relevant content.
Imagine you're in a newsroom designing a front page to entice readers into seeing your content. If you want people to read your paper, your front page headline needs to spot on. Your Tweets are the 'front page', which will draw people to your website, your blog, or the checkout basket of your online store.
2. Give Twitter users a good reason to follow you.
If you want to attract and keep Twitter followers, you need to give your Twitter account exclusivity that can't be found anywhere else.  Think outside the box too. If you're a law firm and unable to share information about what you do on a daily basis, consider sharing photos of the team, charitable events you take part in, and other light-hearted content.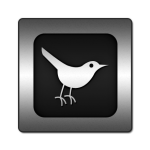 3. Establish your business as a source of industry info.
One way of building a strong, trustworthy Twitter outreach presence for your business is to ensure that the information you put out is of the highest quality, whether it's in your own blogs or the content you share. Always check that your stats come from reliable sources and link back. Don't rush to post about a trending topic until you've checked your facts.
4. Share highlights from events and conferences.
Whether you prefer to do it during or after, sharing highlights from events and conferences your business attends is a generous way to spread industry insight. Not everyone is lucky enough to attend the important events, so a good live Tweeting session or content recapping the best moments in the form of a blog, Slideshare, Storify or even an infographic, will make people feel like they're part of it all. Using Twitter for your business helps establish your reputation.
5. Use proper Twitter outreach to spread your brand message.
Twitter can help build strong brand recognition and spread awareness, when used effectively. With the right procedures in place for sign-off and a clever social media manager, there's an ocean of real-time possibilities for savvy brands looking to boost recognition. You don't need to have thousands of followers to boost brand awareness, you just need to get social. After all it is a 'social' networking site. Engage in Twitter chats, respond to your followers, look up hashtags or keywords related to your industry and offer your thoughts on a relevant topic. Simple acts of engagement will spread your handle, avatar, and brand message far and wide.
6. Use Twitter for business leads and convert to customers.
What's the point of engaging, building relationships and posting the right content if you don't use the activity to convert Twitter users to customers? 67% of Twitter followers are more likely to buy from brands they follow, so use your feed to showcase the wonders of your products/service without being too salesy.