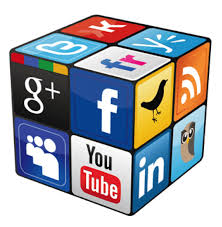 Use proprietary hashtags. One of the advantages to a proprietary hashtag, such as "Orange is the New Black's" hashtag #OITNB, is that it is linked directly to your brand. These hashtags typically are not used as widely as a more generic hashtag, but the goal is to brand yourself through the hashtag with the hope it could go viral.
•  Don't overdo it. A post littered with too many hashtags can be difficult to read, so your message might become obscured as your followers see what appears to be gibberish. Perhaps you saw the skit Justin Timberlake and Jimmy Fallon once performed in which they spoofed the device's overuse by lacing their spoken conversation with seemingly endless hashtags. It was hilarious and annoying all at the same time.
Twitter  itself suggests using no more than two hashtags per Tweet. Certainly, three should be the very maximum on Twitter. A different etiquette exists on Instagram, though, and most Instagram followers will tolerate excess hashtags. Meanwhile, although hashtags can be used on Facebook, there's little reason to include even one. That's not the way people use that social media site.
•  Think geographically. If you are a local company that depends mainly on local clientele, a hashtag that links to your location works well. Hashtags such as #Seattle or #Bangor drop you into numerous conversations about your hometown.
Since social media has become such a vital element of any comprehensive marketing strategy, understanding all of the nuances is critical.
A hashtag may not look like much, but it's really a powerful tool that is a double-edged sword.  If used correctly it can greatly bolster your marketing reach.  Used incorrectly, it can have adverse effects or unintended consequences.
With social media, your hashtag is your brand, so use it wisely.